Hicham Maatallah
Posted on February 23rd, 2013.
According to recent reports: "35000 Spanish people to apply for jobs in Morocco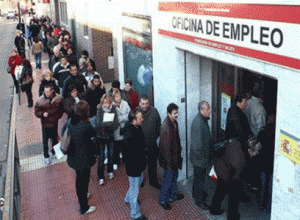 Belive it or not, according to recent reports from diferent media : press and electronic websites, an attracting news column stating that : « about 35000 Spanish people to come to Morocco not as tourists but to apply for jobs ».
This is due to world financial crisis that is ravaging the whole world even great nations such as Greece,Portugal and Spain, resulting in a new kind migration ; not South-to-North , but North-to-South.
This crisis in the Spanish society pushed so many citizens to leave their homeland looking for new opportunities and choose the Southern Mediterranean neighbor-Morocco. This migration chose the Northern Moroccan cities for Spanish workers and employees, whose crafts and working skills vary from teaching in Spanish institutions, to chefs in restaurants,and some jobs and handcrafts which were affected by the world financial crisis.
---